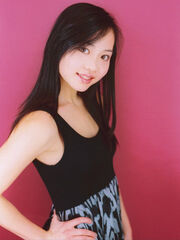 Chantelle Chung is the actress that plays Tamara Chen in Scott Pilgrim vs. the World. She has starred in the some TV shows such as The Best Years and Sophie.
Ad blocker interference detected!
Wikia is a free-to-use site that makes money from advertising. We have a modified experience for viewers using ad blockers

Wikia is not accessible if you've made further modifications. Remove the custom ad blocker rule(s) and the page will load as expected.