My name is Maxx and I live in Havertown, Pennsylvania. I didn't know what the hell Scott Pilgrim was until I started to read Vol 1 (online) in mid-September. Four hours later (on the same day), I had finished reading all six Volumes of the most epic graphic novel series in the world!!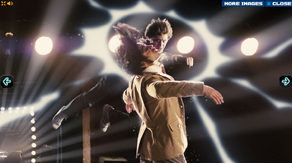 Books owned: All of them!
Merchandise so far: Scott P. Bookmark, Blu-Ray Combo pack, Scott Pilgrim Vs The World: The Game on PS3.
Favorite Volume: Scott Pilgrim Gets It Together.
Favorite Evil Ex: Gideon G. Graves.
Favorite Line: "You COCKY COCK!" - Scott, Vol 3.
# of times I've seen the movie: 17.
My favorite pages
Edit